Great Britain's gambling regulator has been slammed by members of parliament as "toothless".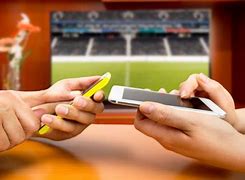 In a report, the MPs' Public Accounts Committee said that the Gambling Commission was failing to understand the widespread damage that the industry is causing to consumers.
The Commission, said the committee, is leaving the public with no recourse for action against irresponsible operators who circumvent betting regulations.
The UK has an estimated 395,000 players who are thought to be vulnerable, says the report, identifying the online gambling sector as the principal "area of increasing risk and complexity." This has been made worse during the lockdown when many players were enticed into games such as poker and blackjack from home.
Online fixed odds betting, it says, permits 16- and 17-year-olds to play on digital scratch cards.
The Public Accounts Committee looks at the cost-efficiency of government projects. It has called for urgent research into what it calls "the devastating consequences" of gambling and suggests that the UK Government should treat gambling in the same way as any health issue, such as alcoholism or obesity.
The government department that oversees gambling, the DCMS, also comes in for criticism from the committee. The ministry, it said, is "complacent" in supervising gambling and fails to set up distinct targets to reduce the impact of gambling.
A hard-hitting comment from the committee's chairman, Meg Hillier, said: "What has emerged in evidence is a picture of a torpid, toothless regulator that does not seem terribly interested in either the harms it exists to reduce or the means it might use to achieve that. The Gambling Commission needs a radical overhaul. It must be quicker at responding to problems, update company licence conditions to protect vulnerable consumers and beef up those consumers' rights to redress when it fails."
A spokesperson from the Gambling Commission said: "We are committed to making even further and faster progress to address gambling harms and were already addressing a number of the issues highlighted by the National Audit Office earlier this year.
"Over the past two years we have strengthened player protection measures, tightened the regulation of the online sector, introduced strict age and ID verification checks, brought in a ban on gambling with credit cards, and been tougher through our enforcement activity. In recent weeks we have also established an Experts by Experience advisory group who will help us to strengthen our efforts and help ensure we make an impact where it matters.
"We accepted before the Committee that there is always more to do and we are carefully considering the findings of their report to see what other additional steps we can take."