Electronic casino games supplier Gambee has appointed Boštjan Gerk to the role of sales director.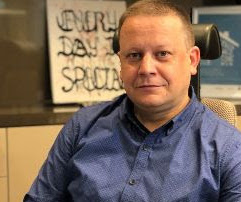 Gambee said that he will be responsible for developing its sales strategies, identifying new opportunities as well as implementing and managing its sales activities and operations.
Prior to joining Gambee, Boštjan accumulated extensive experience in project management, implementation of software solutions and product development.
He will be based at the Gambee head office in Sežana, Slovenia.