A fresh structure with no fewer than six key promotions has been announced by NRM Group, headed by managing director Andrew Ludlow.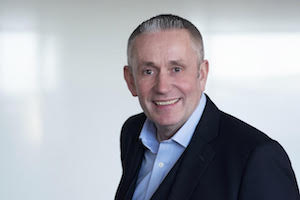 The company is an independent gaming technology and software solutions provider based in Yorkshire, UK. The promotions include that of Peter Fagg, who becomes the new director of product after nearly 20 years with the company and with long experience in the bingo and gaming industry.
Ian Wetherill has moved to the new position of director of technology and with Fagg joins the company's board. He has been with NRM since 2000, delivering a range of new products.
Key account manager Freddie Shreeve is now group sales manager, while Steve Cook is the new product support manager. James Stubbs is promoted to software manager responsible for NRM development and QA resources and David Place is the new product support co-ordinator.
Said Ludlow: "I think NRM has always been what I like to describe as a 'whatever it takes' style company with a robust and resilient outlook. After the initial shock and trauma of lockdown and the immediate task of helping our customers to navigate it, I was determined that we were going to come out of this period with our 'game face' on and 100 per cent match-fit in order to meet the new challenges and the opportunities that lie ahead.
"There's no denying that the landscape has changed significantly and our new structure, which has included a consolidation of some of our trading activities, reflects what has been a seismic shift in our business and our customers' businesses."
"Seeing our customers return to trading and working closely with them as they open their doors has been a real tonic. Although we are less than a month in after reopening there are some really encouraging signs; some customers are embracing the new opportunities and we are already seeing some new business activity which represents a great boost to everyone."