Chipper Champ continues to evolve.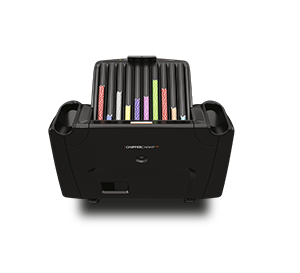 TCS John Huxley's original Chipper Champ chip sorting machine was introduced over 40 years ago and subsequently transformed the game of roulette.
Launched last year, the Chipper Champ UV did the same. Gaming chips are an essential element of any live casino table game but due to the amount of handling they require, there is a possibility for germs to easily spread. Providing players and dealers with suitable levels of protection is vital at this time to help combat the spread of the virus.
Read the full article in the January issue of InterGaming
To receive every print and digital issue of InterGaming, subscribe here