UK bookmaker Ladbrokes Coral is threatening to withdraw the £8m it spends on sponsoring sports events if the payout limits on fixed odds betting terminals is reduced in upcoming legislation.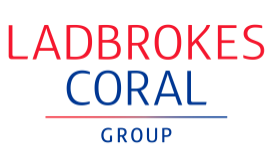 The country's largest bookmaker gets around 50 per cent of its income from FOBTs in its betting shops but the government is due to introduce new rules on the machines, including reducing the maximum bet from £100 to just £2 to bring them into line with AWP machines (Category C) in pubs.
Of the sponsorship money, nearly half goes to horse racing, but the bookie also sponsors rugby and some football leagues, plus snooker tournaments and darts.