TCS John Huxley won the award for best casino equipment supplier at the International Gaming Awards event held on Monday evening in London.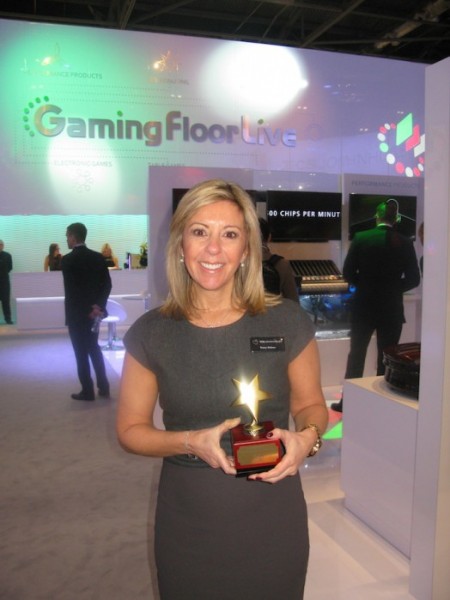 "This was particularly fitting for us as we have recently been voted best technology supplier," said marketing director Tracy Cohen. "We do produce high technology products but our core business is still key for us. Our legacy is not going away. If anything the new technology only serves to enable and improve our core products."
The company unveiled Saturn Auto at the ICE show in London this week. This is an exciting addition to its renowned range of roulette wheels. Boasting the same footprint as the Saturn 2, the Auto wheel is designed to sit perfectly on any live roulette table, delivering total flexibility for operators.
Its compact design allows casinos to display and operate it according to their distinct needs. It can be placed on existing roulette tables, integrated into furniture or supplied on a bespoke wheel podium; at just 220mm deep, there's no bulky equipment beneath it occupying space.
Also debuted was GFL Media, a key addition to the recently launched Gaming Floor Live platform, which enables operators to control the delivery of content across the casino floor from one central point.
Through a browser-based content management application, display media can now be altered, scheduled, customised and configured from any device, anywhere in the world. This saves time, allowing for quick and efficient changes to be made and eliminating the need for physical configuration of each individual display.
Adding to the ever-growing portfolio of proprietary table games, TCS John Huxley debuted three new games - Roulette 18, Lucky Joker and Power 8's. The range of proprietary table games gives operators a wide choice of side bet alternatives to enhance their current traditional offering without slowing down the game flow or changing the existing procedures of the game.
Pictured with the award is marketing director Tracy Cohen.