The new Del Lago Resort Casino in Waterloo, in the US state of New York, has opened with 100 per cent JCM products on its gaming floors.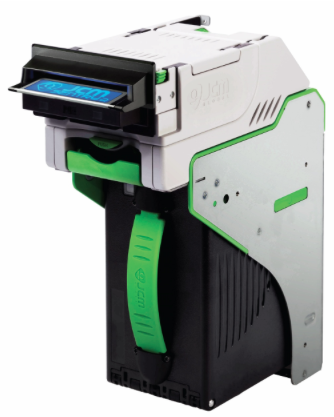 It is following the recent examples of two other new locations, MGM National Harbor, Washington, and Rivers Casino and Resort Schenectady, New York.
Each of the 2001 games at Del Lago uses the JCM Ivizion acceptor (pictured) and Gen2 U thermal printer, plus the JCM Intelligent Cash Box system. The Gen2 U will be replaced with the new Gen5 later this year.
Ivizion is a defence against counterfeiting, using CIS technology that scans 75 times more data points than any other validator in its class. The ICB is proven to reduce multiple points of human error and Gen2 U has many features, including higher capacity, expanded graphics and anti-jam detection.