Euro Games Technology's products will be seen for the first time in Italy at this year's ENADA Spring show.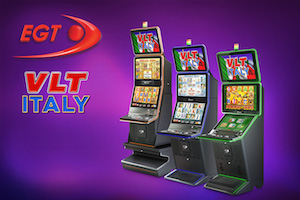 They will be displayed on GlobalStarnet's stand - the strategic partner of EGT for the country. Both companies will present a selection of slot and interactive solutions, among which will be the VLT Italy multigame mix, designed specifically for the domestic market. It contains five gaming titles that feature user-friendly interfaces, high-quality graphics and an autoplay function.
Also exhibited will be the Super Premier curved cabinet, which incorporates a multimedia chair with integrated stereo speakers and main betting functions, as well as the company's mini slot games, created for sports betting websites.
"We are ready to enter the Italian VLT market later this year, so we decided to take part in ENADA Spring, relying mainly on our strategic partner - GlobalStarnet," said Stanislav Stanev, sales and marketing director for EGT. "Our company's top products and variety of games and cabinets will certainly be a breath of fresh air into the local market. We are looking forward to a great show and to positive outcomes in the country."
ENADA Spring takes place on March 15-17 in Rimini, Italy.