According to the Nevada Gaming Control Board, the US state's gaming win was down 17.8 per cent for the month of November and down 21.6 per cent for the year when compared to 2019.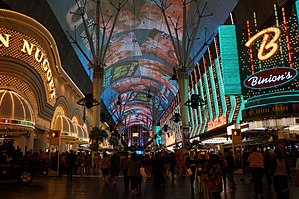 Clark County saw a 20.6 per cent decrease with $639.8m in revenue. The Las Vegas Strip took the biggest monthly hit with a $349.8m gaming win, which was a 32.5 per cent decrease when compared to November 2019.
However, Downtown Las Vegas gaming properties experienced a 1.7 per cent increase in gaming wins in November as compared to the previous year but was still down for the year by 17.4 per cent.