Route operators can now take advantage of a cloud-based software system, courtesy of Crane Payment Innovations.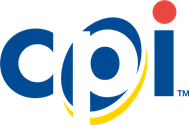 Simplifi has been extended by the company to single site operations, potentially bringing huge extra numbers into CPI's already over one million unit network of managed machines.
The Simplfi platform is a real-time payment device that will provide route management information to operators, connecting with the SC Advance bill validator and the Universal Connectivity Box (UCB) so that cash boxes and machine management can be monitored remotely. It will work with the CPI casino management software Easitrax Connect, which enables operators to access casino floor data.
"CPI has over 10 years of experience managing distributed assets across multiple industries," said Brian Wedderspoon, vice-president for gaming at CPI. "The first of its kind for route-based operators, this software offers live cash and machine performance data, dynamic route scheduling, machine optimisation and end-to-end cash accountability."