There is a strong possibility that online and land-based casinos will be permitted in Thailand, reports the Bangkok Post.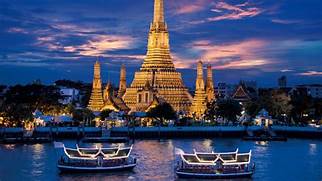 The newspaper said that there are amendments being posted in the Thai government to the country's Gambling Act that would permit the move. Thailand is the only country in south-east Asia that does not have a casino.
A consortium of smaller political parties has called for the legalisation of gambling and the building of four casinos, one for each of Thailand's regions. The need for tax revenue had been cited as the main driver of the proposal.
A report is due at any time on the feasibility of legalising casinos and the suggestion is that Bangkok should be the first venue, permitting the strong influx of tourists with a limited number of locals.
The speculation is that Las Vegas Sands is waiting and prepared to throw its hat into the ring.