Casino Cosmopol in Sundsvall, Sweden, has closed down after struggling with profitability for many years - over the past decade the visitor curve has steadily pointed downwards.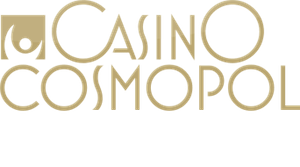 There is now a lack of sufficient customer base to continue running the business. Against this background, the board of Svenska Spel has decided to close down the casino in Sundsvall. A total of 68 employees are affected by the decision.
"It is a sad message to have to give to our talented employees, but we must adapt to prevailing market conditions. With a constantly declining customer base, the casino in Sundsvall is no longer profitable and then it is unfortunately not commercially defensible to continue to run the business," said Patrik Hofbauer, president and CEO of Svenska Spel.
Casino Cosmopol in Sundsvall was opened in 2001 and was then Sweden's first international casino. After that, casinos were opened in Malmö, Gothenburg and Stockholm. However, the casino in Sundsvall has long struggled with profitability. The residents of Sundsvall are proud of their casino, but the demand for casino games and other casino offers has not been sufficient.
In addition to the declining customer base, which has been particularly clear in recent years, the casino has also been affected by the sharp transition to online gaming and the strict marketing rules associated with the business. The casino in Sundsvall and its employees have fought hard and taken many initiatives over the years to reverse the trend, without it having a sufficient effect on profitability.
The board of Svenska Spel made the decision to wind up Casino Cosmopol in Sundsvall yesterday. The winding up will take place as soon as possible. Already in March, a notice was issued which will now enter into force. All casinos are currently temporarily closed due to the corona pandemic. When the other casinos have reopened and when the staff group needs to be strengthened, applications from employees in Sundsvall will be especially welcome.
The casinos in Stockholm, Gothenburg and Malmö are not affected by the decision. The focus going forward is to develop Casino Cosmopol's operations, among other things through an expansion of Casino Cosmopol in Gothenburg.