Counsel for a Royal Commission inquiry into Crown Resorts in the Australian state of Victoria has recommended that the company be stripped of its Melbourne licence as the problems run too deep for corporate reform.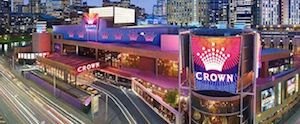 In his submission to the inquiry, Adrian Finanzio SC said it was not a recommendation that had been made lightly and that he was fully aware of the significant disruption that cancellation may cause to the city of Melbourne, where the casino is located.
While cancellation is not the only option, he recommended that the seriousness of Crown's conduct to date must be a "central, important and weighty factor." Crown Melbourne, the company's flagship property, is the largest employer in the state with more than 12,000 employees.
The findings of the commission go one step further that the Bergin Inquiry in New South Wales, which wound up in February. After months of damaging testimony, including an admission that money laundering had occurred at the Crown Melbourne property, the probe found it was unsuitable to hold a licence in Sydney. However, it left the operator a path to regain suitablity with significant corporate restructuring.
Source: Asia Gaming Brief