A series of news releases from Caesars Entertainment's Las Vegas office revealed that Baluma Holdings, a subsidiary of Caesars Entertainment Operating Company, had sold its 55 per cent share in Punta del Este Conrad in Uruguay.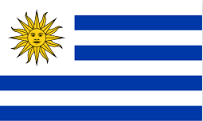 The buyer is Enjoy and the deal gives Enjoy the full 100 per cent ownership of the site.
The transaction netted CEOC US$180m. The property generated $21m in EBITDA in 2016.
Another release confirmed that the Mississippi Gaming Commission had granted CEOC the regulatory approval needed for the restructuring of the company. Finally, the company announced that Caesars was to embark on a $90m renovation of the 1,270 rooms at the Flamingo Las Vegas, beginning this summer and due for completion in mid-2018.