Suncity Group, based in Hong Kong, is planning to launch its own multi-billion dollar hotel brand in south-east Asia.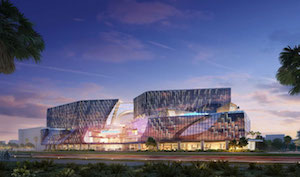 Beginning with a huge development in Manila, Philippines, Suncity has not yet named the new brand, but it is likely to be adopted throughout its hotel properties, many of them containing casinos.
It already runs integrated resorts in Vietnam, Russia and Japan and the Manila development will become the flagship, positioned at the Westside City Resorts World. Suncity is the majority stockholders in the casino and hotel development that will open towards the end of 2023.
It has an integrated resort project under way in Hoiana, close to Da Nang, in Vietnam, that is now ready to open once pandemic measures are eased. The company also has plans for an expansion to its Tigre de Cristal resort in the special casinos zone of Russia, close to Vladivostock.
The Manila plan will see a hotel with 400 rooms, 1,200 slots and 400 gaming tables.