BMM Testlabs, the gaming test lab and product compliance consultancy, had a positive attendance to ICE Africa 2019 at the Sandton Convention Centre in Sandown Sandton, South Africa, on October 2-3.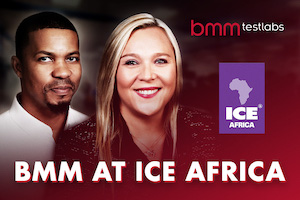 Zeena Rossouw, vice president of operations and sales, said: "2019 has been another growth year for BMM South Africa. Our market opportunities are increasing because of our new licences and acceptance in emerging African jurisdictions. We know that by attending important shows like ICE Africa, we meet and network with current and potential clients as the go-to test lab in the region.
"This year, I am honoured to have been nominated to participate in the Women in Gaming breakfast and be featured as one of 30 women in gaming in Africa and South Africa."
Kirk White, EVP and general manager for Australia and Asia Pacific, said: "We are very proud of Zeena to be recognised for her success in the industry."