Troubled Crown Resorts in Australia may yet become a subsidiary of investment company Blackstone Group.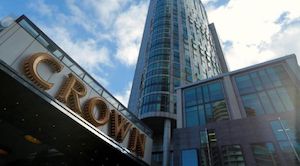 An earlier offer by Blackstone for Crown has been improved to US$6.2bn, Crown disclosed at the end of last week, making the third bid from Blackstone.
It will come as relief for Crown shareholders as the company has been roughly handled by a Royal Commission that has found it in breach of money-laundering regulations.
The upshot has been the removal of virtually all of its board and it has come very close to losing its operating licences.
The misconduct accusations, plus the devastating consequences of Covid-19 has left the casino company vulnerable.
It has also been courted by Star Entertainment Group, its biggest rival, but Star has now backed off and is now facing its own inquiry into misconduct.
The new Blackstone proposal values Crown at $6.16bn and Blackstone already holds a 9.99 per cent stake in it.