There will be competition for the licence to operate the famous casino in Estoril, on the coast close to Lisbon, Portugal.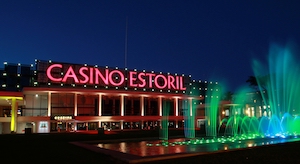 The bidding process for the licence had a deadline of September 30 and the current licensee, Estoril/Sol group, that has links to Stanley Ho in Macau, has operated the site for over 60 years.
It now has a rival in the public tender process, says the local newspaper Jornal de Negocios. Estoril is one of three licences up for grabs; the others are at Lisbon and Figueira da Foz.
The newspaper said that the identity of the rival bidder had not been revealed, but it was "an international group." The new licences will be fixed for 15 years.