Michael Dugher, CEO of the Betting and Gaming Council, believes "long-overdue changes" to aid the recovery of land-based gambling in the UK are needed in Wednesday's Budget.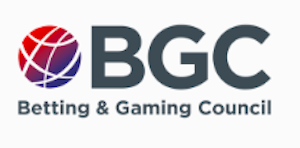 Chancellor Jeremy Hunt will set out the government's fiscal plan in the House of Commons, with Dugher and the gambling trade body also urging the avoidance of increase in use of the black market.
Dugher said: "We need to see long-overdue changes to help land-based casinos in particular with their recovery.
"And we need to stop intrusive, blanket low level affordability checks, such as those called for by the anti-gambling lobby, which only serve to drive customers to the unsafe, unregulated black market online where there are none of the safer gambling protections that exist in the regulated industry and where not a penny is paid in tax to the Exchequer."
Dugher also reiterated that he wants the government to publish its white paper into the review of the UK's gambling laws as soon as possible.
"The regulated industry already plays a huge role in the UK economy, and we are keen to go further and contribute even more," he added.
"But in order to deliver on this ambition, we need a pro-business budget, no new tax rises and a balanced gambling white paper that protects the vulnerable while not spoiling the customer experience of the majority who bet perfectly safely."