Major UK bookmaker Fred Done has joined the debate over the proposed reduction in stakes on fixed odds betting terminals in bookmaking shops, threatening to cut more than 4,500 jobs if the government implements plans to cut the maximum stake from £100 to £2.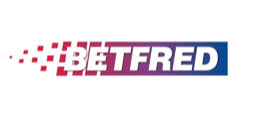 His company, Betfred, has said that 900 shops – more than half its estate – would become loss-making overnight. Done's managing director Mark Stebbings has written to the Parliamentary committee considering the plans saying that he would have to force 4,500 people into unemployment. His compromise suggestion was that the stakes should be reduced to £20 to £30 on tracked gambling machines and £20 for those that are non-tracked.
"Working in conjunction with the Gambling Commission we believe these stake ranges would protect vulnerable gamblers, limit the number of job losses and the impact of livelihoods in the betting industry, and would protect some jobs in the racing industry," he wrote. An announcement from the government on stakes is expected this week.