Bermuda's Parliament has voted to streamline the casino licence process, a move that's likely to speed up the approval of as many as three resort casinos.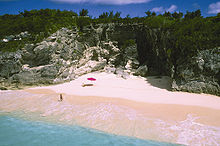 The government amended the Casino Gaming Act of 2014 to establish a three-step process toward obtaining the three gaming licences the country plans to give out, said Michael Fahy, Bermuda's tourism minister.
Bermuda granted "designated site orders" to the Fairmont Hamilton Princess and the St Regis Hotel that's being developed in St George, meaning that those two properties have completed the first of those three steps.
Fahy said that Bermuda will likely establish regulations during the next few months that will further detail how casino resorts will be developed on the island.