The Chicago site for Bally's new casino is being sold off to private investors and leased back by the company.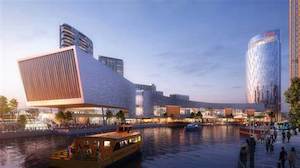 A local private equity company is acquiring the 30-acre former Tribune Publishing Center for $200m. The casino will be built upon it by Bally's who will pay the landlord a ground rent annually.
The 99-year term will be followed by 10 separate 20-year renewal opportunities. The equity company will provide up to $300m more for the development through the ground lease.
The total cost of the new casino is in the region of $1.7bn. It will contain 3,400 slots, 170 table games, 10 F&B outlets, a 500-room hotel, entertainment centre and exhibition space.