An open day was held last week at Bally Wulff's new factory in Berlin Rudow, Germany, when guests could tour the facility and enjoy a barbecue and entertainment with live music.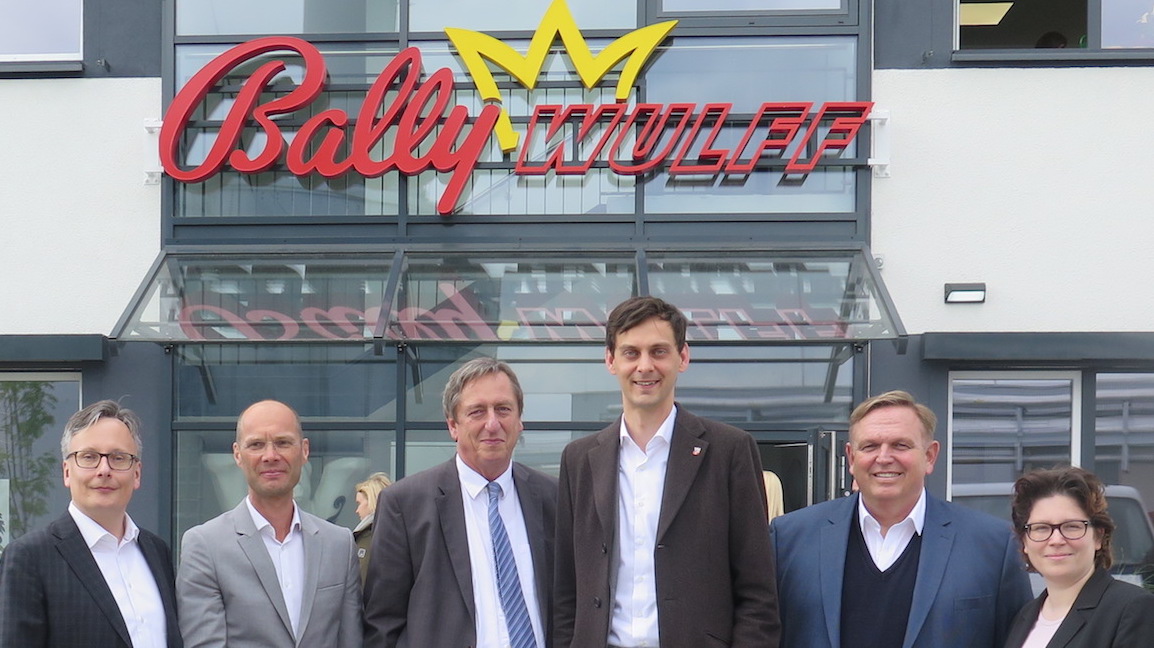 The factory is the company's new production facility for its AWP machines for the German and export markets and the company began to move its facilities into the factory in May of last year.
Hundreds of specially-invited guests attended the open day, including customers, service providers, employees and their families and media. The mayor of Neukölln, the local authority, Martin Hikel, was also among the guests, plus representatives of trade associations.
The company has nearly 13,000sq.m of factory floor and warehousing plus 4,000sq.m for other processes and the factory can produce up to 200 machines each day. At the company headquarters there is 4,500sq.m of space for office administration and development work.
The picture shows the official party at the new factory. Left to right: Lars Rogge, joint managing director of Bally Wulff, the mayor of Neukölln, Martin Hikel, Thomas Niehenke, joint managing director of Bally Wulff, Georg Plug of DAW, the German distributors' association, Ulrich Schmidt, chairman of Bally Wulff, and Marisa Doppler of VDAI, the manufacturers' association.