The future of casinos in Asia, where there are at least 15 new integrated resort casino developments opening in the next five years, will be one of the key subjects to be reviewed as part of the seminar programme planned for the Australasian Gaming Expo.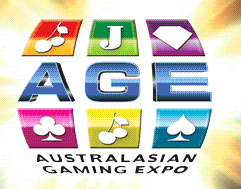 The programme will run alongside the exhibition, on August 15-17, at the new International Conference Centre in Sydney.
The Asian review will be just one of a number of key subjects to be discussed. One of the principal seminars will be on Wednesday, August 16, when financial commentator Michael Pascoe will chair a panel of global industry CEOs, including those of AGT, Scientific Games, Interblock, Konami, Aristocrat and IGT.
They will give their insights into the direction that the global gaming industry is going.
The Asian seminar will be part of a first-day programme that includes one on current trends; an overview of domestic and international gambling research; key technology issues and trends; and cash management. On the second day, the programme includes the top CEOs' views on global issues and another session on analysing stocks.
Delegates for the conference should register on the show's website, www.austgamingexpo.com
Image: Walter Bugno, CEO at IGT International, one of the speakers at the AGE seminars