Leading slots maker Aristocrat and its customer, Crown, are in an Australian federal court to fight a landmark action brought by a former gambling addict alleging she was misled over her chances of winning on an Aristocrat Dolphin Treasure slot machine.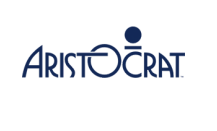 The case is ongoing from today in Melbourne where Aristocrat is "vigorously defending the claim" with its casino customer Crown.
Aristocrat has stated that it "emphatically rejects any suggestion that its games are designed to encourage problem gambling or in any way fail to comply with all relevant regulations and laws."
The claim is by Shonica Guy who is alleging that she lost 14 years of her life by playing slot machines. She said that she is not seeking compensation but wanted to prevent other problem gamblers from falling into the same trap.
Her legal team say that the prospects of winning are over-exaggerated because while four of the reels are about the same size with 30 symbols, the fifth has 44 symbols which reduces the chances of winning. They also contest the claim that the machine pays out 87 per cent of income as prizes.
Ross Ferrar, CEO at Gaming Technologies Association, representing the machine manufacturers, went on record as defending the industry's slots makers. He said that the products are not misleading. "They are heavily legislated and regulated and they comply with national standards."