An Alabama Senate committee has passed constitutional amendment legislation that will authorise the creation of a state lottery, establish five casinos and allow sports betting.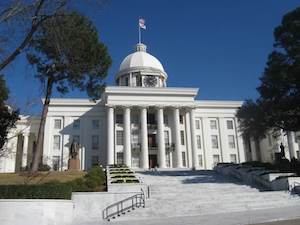 Senate Bill 214, authoured by State Senator Del Marsh of Anniston, was voted out favourably (11-0) by the Senate Tourism Committee. The bill can now be taken up by the full Senate.
To become a constitutional amendment, the gambling bill needs the approval of 60 per cent of both the Senate and the House. Once that happens, Alabamians will vote on the measure, most likely in 2022.
A divisive issue in Alabama politics for over a generation, the interest in gambling legislation gained momentum in December when Governor Ivey's Study Group on Gambling Policy released its findings.
According to the study, a lottery, casinos and sports betting could bring in between an estimated $510m to $710m annually to the state coffers. It would also potentially create 19,000 new jobs.