AGS' stock rose 7.78 per cent after announcing it rejected Inspired Entertainment's bid to buy the company at $10 per share or $370m total.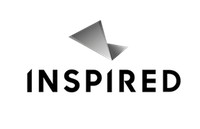 However, reports Fantini's Gaming Report, the company said it remains in preliminary discussions with Inspired, though there can be no assurance that a transaction will be completed.
AGS' board and management are committed to acting in the best interests of all shareholders and will carefully review any proposal received, the company said.
Ed Engel of Roth raised his target on AGS to $12 saying that he sees enough free cash flow per share accretion and strategic rationale for a revised offer.
He said that a combination of the two companies could generate more than $25m in annual cost savings, taking into account public company costs and prior supplier transactions of similar scale where savings ranged from $30m to $50m.
A combined company could create a more competitive igaming developer. While Inspired has better distribution and experience converting land-based titles to online, AGS has a deep catalogue of games that US gamblers know well, he said.
Dave Bain of B Riley said that a potential combination would decreases Inspired's digital mix to 26 per cent from 50 per cent.
Pro forma free cash flow would be $100m after cost savings and would likely be used for debt reduction, with certain non-core AGS assets to also be divested for even more rapid debt reduction, he said.
Pro forma net debt-to-EBITDA would be 4.4 times following a potential combination, he said.