Tomorrow will see the Australasian Gaming Expo opening its doors at the Sydney Convention Centre.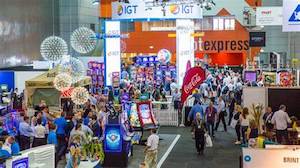 It will be the start of a three-day event that has grown in stature in recent years, drawing together the best in casino ingenuity from not just Australia and New Zealand but from the Pacific Rim.
Organised by the Gaming Technologies Association, an organisation that represents almost all of the manufacturers and suppliers from the region, AGE will have over 240 exhibitors and 7,000 professionals in its aisles.