The American Gaming Association will testify before the House Judiciary Subcommittee on Crime, Terrorism, Homeland Security and Investigations hearing about sports betting in the US today.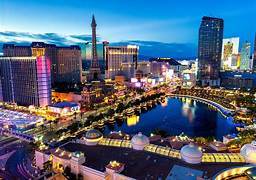 "We will provide AGA's perspective on why states and sovereign tribal nations - not the federal government - are best positioned to regulate and oversee legal sports betting markets," the association anounced.
"We are honoured for the opportunity testify on behalf of the $261bn US casino gaming industry and the 1.8 million employees we support throughout the country and will better explain how the post-PASPA world will serve and protect the American public while providing significant economic opportunities for a variety of stakeholders."
The hearing is entitled "Post-PASPA: An Examination of Sports Betting in America."