SuzoHapp has launched CashComplete Connect Retail Edition.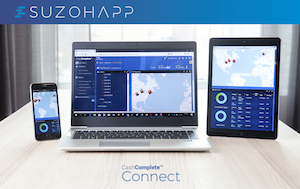 The software and hardware payment management systems company said the new extension to its CashComplete Connect range has been designed specifically for retail payments management.
Retail Edition automates the entire retail payment process from payment acquisition to reconciliation. It offers real-time visibility, advanced analytics, reconciliation and general ledger integration.
It is already operating successfully with one major retailer with hundreds of outlets worldwide that requested a reliable system to give complete visibility to and proactive management of its complex payment operations.
"Having walked with one of our largest retail customers through the implementation of Retail Edition, I've witnessed first-hand what a great investment this is for our customers," says Ron Partridge, president of SuzoHapp Americas.
"They've realised significant improvements in productivity, significant reduction in shrinkage, real-time visibility into their cash positions across machines and locations, and operations have streamlined their audit functions and reporting processes."