Forty exhibitors took part in the 11th Belgrade Future Gaming show from June 5-6.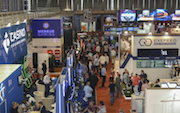 Eleven countries were represented among the exhibitors and in the two days 1,180 professionals were recorded attending the event. That represented an increase over the previous year.
They saw new games, software support and gaming service companies, some of them top names in the international casino supply business.