The Irish Gaming Show will be held in Dublin on March 7 and 8, 2023, it was announced by Susan Feery of GamBetNews yesterday.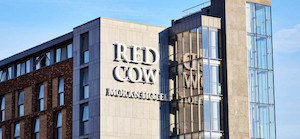 The popular event, noted for its social atmosphere as much as a display of new games and gaming machines, has not been held for two years through the pandemic and dates clashing.
The venue will once again be at Dublin's Red Cow Moran Hotel in Clondalkin in the south of the city.