Covid putting the brakes on recovery, writes Asia gaming Brief.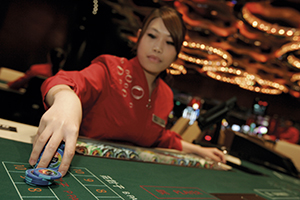 Macau's hopes for a Golden Week boost have been dashed by another outbreak of Covid, but even if visitors had come questions remain as to how much they may have spent in the casinos.
The gambling hub has been recovering at a snail's pace from Covid due to ongoing travel restrictions and the failure to reinstate group visas or e-visas for individual visit schemes.
Read the full article in the November issue of InterGaming
To receive every print and digital issue of InterGaming, subscribe here