New materials offering greater options for table layouts.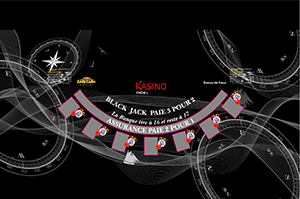 In the past wool was the only fabric that could be used as a layout or "felt" for casinos.
These were screen printed onto the wool cloth and then steamed on a flat bed. Since the development of Polyester-based cloths, the use of wool has effectively died out.
Read the full article in the April issue of InterGaming To receive every print and digital issue of InterGaming, subscribe here