AGB assesses the unexpected benefits of Macau's downturn.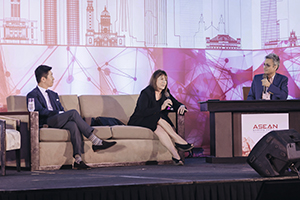 Increased scrutiny on Macau's operations and the crackdown on its junkets are actually gains for other regional operators, say executives from INSPIRE Entertainment Resort and Hoiana Resort and Golf.
Both resorts are targeting a higher-end clientele, not being reliant on the mass-market strategy that Macau is now pursuing, meaning that the VIP players who may be reticent to play in Macau now have better regional options, with luxury venues set up to cater to both their gaming and luxury needs.
Read the full article in the April issue of InterGaming To receive every print and digital issue of InterGaming, subscribe here