GeWeTe has the cash handling and cashless capabilities for AGCs, bingo, sports betting and casinos worldwide.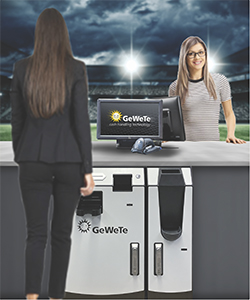 WITH almost 30 years of experience in cash handling, everything GeWeTe supply is developed, designed and assembled at its head office in Mechernich, Germany.
The GeWeTe range includes money exchange machines, automated pay stations, ticket machines and deposit systems. Regardless of whether banknotes, coins and/or cashless cards or tickets are to be accepted, processed, secured and/or issued, GeWeTe has a solution.
Read the full article in the October issue of InterGaming
To receive every print and digital issue of InterGaming, subscribe here