InterGaming looks at the latest in cash handling technology.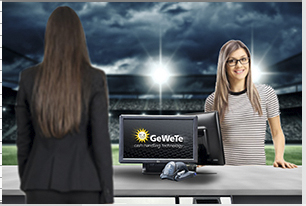 The latest cash handling products from specialist GeWeTe are the Cash Center Slim, Cash Center Backloader and Cash Desk.
InterGaming asked Mark Edmundson, the company's sales manager for the UK and Ireland, how these products have been received in the industry. "All of the models were on show at EAG and ICE and we had some great feedback and orders," he said.
Read the full article in the April issue of InterGaming To receive every print and digital issue of InterGaming, subscribe here