InterGaming asks Interblock's global CEO, John Connelly, about the recent rise in the company's international standing and its continuing devotion to the development of electronic table games.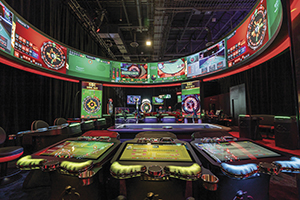 InterGaming: What changes have you seen at Interblock since you took over as CEO?
The evolution of electronic table games over the past five years has been far more than any of us at Interblock had ever imagined. Our product portfolio has evolved from a handful of offerings to now over 40 various products and hundreds of features/functionality within our portfolio. This diversification has been a direct result of our industry and our company obtaining a greater understanding of the numerous player demographics associated to this segment of the casino floor.
Read the full article in the October issue of InterGaming
To receive every print and digital issue of InterGaming, subscribe here