Top slots in the spotlight.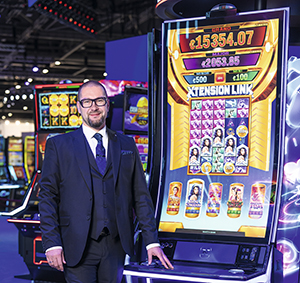 Thomas Schmalzer, Novomatic's VP of global sales and product management, says the company's platform "with the biggest initial impact" is the Diamond X cabinet series, especially the Diamond X 1.55J.
"It certainly is the one cabinet with the top impact in terms of customer interest and performance feedback right from the start," he said.
Read the full article in the April issue of InterGaming (P32) To receive every print and digital issue of InterGaming, subscribe here