Combining Atronic and Spielo under a new, single corporate identity - Spielo International - places the company in a unique position, CEO Walter Bugno tells InterGaming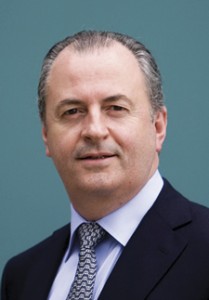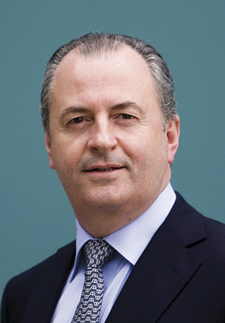 For the first time, G2E Las Vegas is being held this month at the Sands Expo and Convention Center, yet the location isn't the only difference visitors to the show will notice this year. The event will mark the first opportunity the industry will have to experience Spielo International, the new corporate identity of two of gaming's biggest names, Atronic International and Spielo.
"We're eagerly anticipating G2E this year because this will be our first opportunity to greet customers under the Spielo International name and to show them how integration is translating into compelling content and player-driven products," said Walter Bugno, chief executive officer of Spielo International.
Atronic and Spielo have been operating as sister companies under the Lottomatica Group for a couple of years now and, as Bugno explained, had been working separately in parallel, rather than leveraging their shared strengths. Spielo's core business has traditionally been in the distributed video lottery terminal market. GTECH acquired Spielo in 2004, following this in 2008 with the acquisition of Atronic to expand its commercial casino offering. Meanwhile, back in 2006, GTECH had been acquired by Lottomatica, ensuring the Italian company was to inherit Spielo and Atronic as a result of the transaction.
"Over the last two years, Atronic and Spielo have been undergoing operational integration because, while each company served different market segments, they had much in common from a product development and service point of view," said Bugno. "They began sharing technology and combining game libraries while striving to meet different objectives and serve separate markets. This operational integration marked the first phase of our move towards improving our products and processes, and ensuring that our games are tailored specifically to the needs of our customers and their players."
True integration, he said, has meant working together towards a common objective and serving all markets.
"This name change represents the completion of our integration under our single, unified goal of bringing compelling games and top-performing products to our customers. This all puts us in the unique position of serving multiple gaming segments across many gaming channels, so we can offer more competitive pricing and deliver greater value to our customers."
As a single entity, Speilo International is shifting both its focus and investment to become a developer and provider of greater content. By combining its resources, innovation and best practices, and by also reducing inefficiencies, the company aims to provide compelling games more frequently, better understand operator and player needs and in improve speed-to-market and delivery times.
"Because technology is an enabler of gaming success, rather than the driver, we want our technology to be relevant instead of lead-edge and costly," added Bugno. "When our customers see the great games we have to offer, we want them to recognise that our technology can compete with anyone else's, but that our games trump everyone else's. In other words, our technology will be relevant and up-to-date so that our true competitive differentiator will be the quality and performance of our games."
The official name change is, in a sense, the final piece of the puzzle. The required organisational changes have been made over the past year in order to make the whole transition as seamless as possible from a customer's point of view. Earlier this year, the company created a unified global leadership team, aligning its leaders with their strategic priorities, rather than according to their location or affiliation with the previous subsidiary.
"For example," said Bugno, "since our overriding goal is to become a leader in game content, we combined the respective content teams to optimise the quality and performance of the games we create. There is so much talent across the former Atronic and Spielo organisations. By bringing them together, to work on a shared platform towards one goal, we are eliminating duplication of efforts. This means we can achieve much, much more with the same talent and resources."
The company's sales team will, however, continue to oversee their accounts according to geography and market segment on the basis that they each know their territory the best and have worked to develop strong relationships with customers.
"It is critical that those relationships not be affected by this change. The same account and service teams will continue to work with our customers. We simply want to make the best use of our existing resources to achieve more."
G2E will therefore be the culmination of all this hard work. At this year's event, visitors will be able to experience an array of innovative new games across all of its market segments. One example for the international casino market is Mermaid's Spell, a rapid hit eight-level linked progressive multigame that enables players to select 'enchanted' symbols for re-spins and increased chances at the progressives. Players can choose their volatility by seeking their favourite progressive level - functions Spielo International believes players find "incredibly appealing."
It is also confident that its newest diversity game suites - Amazing Amber, Pure Purple and Gambling Green - will continue the success of its first two suites, Royal Red and Brilliant Purple.
"Operators love diversity because they can select game suites tailored to their players' desires," said Bugno. "diversity offers a variety of 10 games grouped into categories that can be selected by players via touchscreen, so again, player preference and a player-customised game experience are performing a huge role in the success of this product."
Alongside its broad range of games will be its casino systems products, such as myGuest, a new iPhone app used by slot attendants and marketing teams directly on the gaming floor, and FloorMaster, an advanced slot floor monitoring application. On the distributed VLT side, Spielo International will feature its Vault Breaker linked progressive jackpot that can be operated locally or over a large geographic area to enable players to play for bigger prizes. This is part of the Intelligen Multiplayer Module, a linked family of products tailored to the unique needs of distributed VLT operators.
"We also plan to give our customers an exclusive, longer-term look at some exciting licensed properties and innovative games in our pipeline," Bugno revealed. "Since complete integration is just now being finalised, we're building even more momentum in our R&D efforts and we plan to really outdo ourselves by this time next year."