Poker has long been one of the most popular games on both land and online casino, in part due to its strategic play.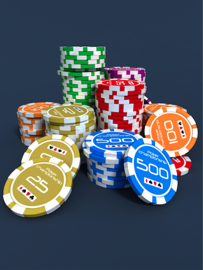 Some players opt for a low stakes game while others prefer to play high stakes games with opening bids in the hundreds. These games mean someone will leave the game with a nice bankroll while others will end up major losers.
Biggest winners
Phil Ivey
The top winner in the game of poker, Ivey have earned almost $20m over the course of his lifetime. Playing in both online and land-based tournaments, Ivey has been a success. Over his career he has earned nine World Series of Poker bracelets.
Phil Galfond
A skilled poker player, Galfond has amassed over $10m in winnings. Hailing from the US state of Maryland, he also is known for being one of the founders of BlueFirePoker. The site is a place where aspiring poker players can go to receiving training. In 2008, he won his first and only World Series of Poker bracelet.
Biggest losers
Gus Hansen
Hansen is a skilled player with a lot of bad luck. His results from playing online poker are the worst ever with Hansen losing almost $20m. Hansen has an affinity for the high-stakes games which have contributed to his massive loss.
Victor Blom
A virtual unknown, Blom quickly emerged on the scene when he won $7m in a few short weeks. Once he became known, the poker pros were all vying for a chance to take him down.
This resulted in Blom going from an overnight success to a big loser. In one single poker session, Blom lost $4.2m to Brian Hastings.
For anyone who enjoys playing poker, from a novice to a pro, winning big is the goal. However, too often one's luck can downturn resulting in a major loss - as Hansen and Blom can attest.