Mediatech Solutions executive director Daniel Graetzer says forming strong relationships with regulatory bodies and operating with local expertise will help realise potential in the booming Spanish i-gaming market.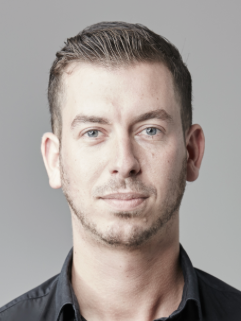 "There should be a mood of great optimism within Spanish i-gaming after record-breaking revenues and turnover were announced last week by the country's regulator.
With sportsbook revenue up 32 per cent on the previous year to €238.2m, and an even greater boost in casino revenue of 73 per cent on 2015 figures following the addition of online slots to the permitted product verticals, many in the industry have started to view the market in a different light.
The national regulator, the DGOJ, has done an excellent job making the jurisdiction more appealing to reputable operators, particularly with the licensing of online slots for the first time in mid-2015.
The results have been clear. Achieving unprecedented total annual turnover of more than €10bn and with revenues surpassing €400m, Spain is now in a position to sit at the top table of regulated European jurisdictions, having been seen by some to have underperformed since regulation in 2012.
The recent appointment of Juan Espinosa Garcia, who has worked at the DGOJ since 2013, as the new director general of the regulator is another encouraging step, and highlights the DGOJ's commitment to maintaining a sustainable gaming market.
Of course, there are still challenges to overcome, not least the sizeable volume of players that continue betting offshore. However, a sustained effort to license more competitive offerings in Spain is helping us as an industry bring those players home.
The market remains relatively untapped, at least in comparison to its more mature counterparts in the UK and Scandinavia, and there is still room for innovative and agile operators to make an impact.
In my experience, one of the key factors that has contributed to this progress over the past couple of years has been the gaming industry working closely alongside regulators, and seeking a mutual understanding of each other's requirements, rather than the fractious relationship we have seen in certain other jurisdictions.
Lawmakers' have the unenviable task of determining what's best for a newly regulated territory and balancing the political needs with the practical desires of the gaming industry - and its customers can be difficult.
This has been no different in Spain and that is why the aim must always be to build personal relationships at all levels of the regulatory hierarchy to limit misinformation and ensure business operations are in accordance with all legislation.
Local expertise is crucial in maintaining this relationship. To drive revenue for your business on a macro level, you need regional expertise. We work closely with the DGOJ to not only develop a level of trust but also to open the regulator's eyes to the potential for further progress.
Operators must understand the needs of the region and adapt their products to the requirements of the customer, rather than implementing a one-size-fits-all approach.
This is where the advantage of a flexible platform run by those with local expertise is key to succeeding. It allows for operators to engage in marketing specific to the target audience, alter user experience and prioritise the product offering based on demand and regulation.
Indigenous suppliers and platform providers can offer this seamless transition to an operating licence, with high-end technology and flexibility to deal with evolving regulation. This experience means our operators are able to beat the competition when it comes to going live with slots.
Ultimately, it will be those who understand the intricacies of the region that build market share, with those who operate at arms length likely to struggle to keep up with the more nimble, hands-on operators deploying regional knowledge to competitive advantage.
There is an appetite for more growth in this young market, as the slots boom has shown. With a solid and evolving regulatory framework in place, the challenge facing Spanish gaming now is to push innovation forward across areas such as server-based retail gaming, where we are now able to create a full omni-channel experience, and expand into new verticals such as virtual sports.
The future is bright, and I wouldn't be surprised to see more of Europe's major operators make moves in Spain in the coming months and years."