Another name from the past has gone - Jim Casey, a real character who split his time between the UK and Ireland, died in hospital on May 8.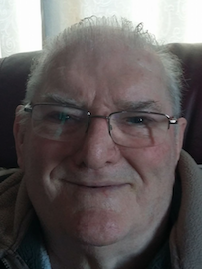 Jim was never what you would call "a major supplier" but he was an ever-present character in the industry in the 1980s and '90s.
Jim was a games creator, or maybe a games "enhancer". His Munchyman (1981), for example, was a little too close to Pac-Man for real comfort but I don't remember a big legal stink, although there may have been some.
No-one seemed to be too concerned anyway, for Jim was simply… well, Jim. He was big, bluff, full of humour and for every game with too many overtones of another game, there was plenty of invention too.
I can remember well visits to his little Gayton Games factory in Northampton in those days, and the pub lunch we would invariably retire to without too much time on the business stuff.
He started in the industry considerably earlier, of course, in the 1970s and was still coming up with ideas for games as recently as 2014. Most of his latter ideas fell into the gaming sector, but his real love was for the traditional amusement machine scene.
It is only two or three years since I last saw him at the EAG show in London, accompanied as always by his wife, Anne, who I suspect did much of the business admin in the background for Jim over the years and was certainly as much a "salesman" as Jim himself. Our sympathies of course go to Anne.
The loss of these older characters from the industry leaves it much the poorer, of course, especially when one cannot see where the next set of characters is coming from.