For affiliates specialising in paid advertising, never has it been so important to focus on operator value. Pressure on online casino margins is growing and loyalty is more difficult to establish than ever.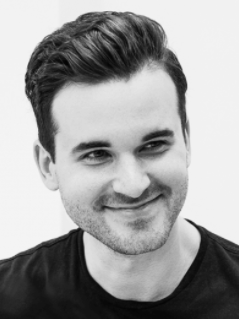 With CPA and hybrid deal structures very common for biddable media channels, affiliates can easily be lulled into a false sense of security while, in reality, they are delivering poor value players. This only ends one way - operators will soon realise they cannot continue with the deal.
To build a sustainable affiliate business, it's crucial for both affiliates and operators to enjoy a fruitful collaboration. Waiting for operators to flag a problem is often too little, too late.
If underpinned with the right technology, there are many ways in which affiliates can give operators the value they're looking for.
The precursor to all of this is data. It may sound obvious but knowing exactly what works is a fundamental requirement. This requires granular, scalable and reliable end-to-end tracking technology. Without this, it is impossible to segment activity properly and pull the levers required to affect value.
Pay what it's worth
Once the data can be used to understand the value of various segments, the option is there to price accordingly. For example, perhaps campaign A is bringing players who on average, deposit twice as much as campaign B, so the deal can be adjusted accordingly. Of course, to make these assessments, there needs to be a significant data sample as well as a content management system capable of managing and serving affiliate tracking links effectively.
Device preference
Some operators find superb value in mobile, while others are running outdated mobile web apps with poor retention performance. A one-size-fits-all approach doesn't necessarily work here. If an operator has strong views in this regard, their exposure can be pre-configured to push more volume through their preferred device. However, it's often more reliable to generate significant data first and be led by it.
Our experience with our UK casino site Top Rated Casinos has shown dramatic differences between value and conversion figures across devices for different operators. This creates several opportunities to squeeze out performance gains by personalising our recommendations based on device detection technology.
Encourage loyalty
The industry is undoubtedly focused on generating first-time depositors, with main landing pages almost exclusively promoting welcome bonuses for new players. But could affiliates play a more significant role in re-activation in retention? If an already referred customer returns, there is the opportunity for affiliates to dynamically offer them retention rewards and promos from online casinos, rather than simply encouraging them to switch to another operator.
Here's an over-simplified example to explain the concept: If an affiliate had the chance to acquire two FTDs depositing £300 each, or five depositing £750 each, most would choose the latter. In the long run, the alternative option may provide better value and sustainability.
Making this kind of personalisation work requires very well organised, robust customer data and logic. Achieving this against the backdrop of growing expectations for lightning-fast website performance from consumers is not a trivial technical problem.
Properly inform in advance
Should a newly-acquired FTD realise their preferred withdrawal method is not supported or they must wait longer than others to get access to the latest slots, they may jump ship, something which can easily be avoided by providing real value as a comparison site.
Rather than focusing on aggressive funnel optimisation, affiliates should consider whether they might achieve better long-term results by educating the visitor on their options and features available at each casino. It is easy to over-value simple vanity metrics such as time on site and click rate. However, the objective is not to flood partners with traffic and hope for the best but to send them profitable players. Helping visitors make informed decisions can improve satisfaction, thus eliminating "buyer's remorse".
Affiliates may therefore decide to invest in higher quality reviews and structured casino research; perhaps giving visitors the opportunity to delve into casino features, games and options or build simple UI elements to surface hidden yet valuable content.
There is plenty of room for innovation in this area. With both commercial success and customer satisfaction standing to gain, it certainly appears to be a net positive for the industry.
Seven Star Digital advocates smart and sustainable growth through performance marketing in the igaming sector, creating value for partners and satisfaction for all gamers who visit its recommended online gambling sites.