Given the dynamic technology developments and the dramatic shift toward mobile use in the past few years, it's safe to say that mobile gambling market will grow at a faster pace than ever.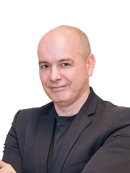 The spread of wi-fi and the explosion of the smartphone and tablet markets will definitely bring mobile gambling to the forefront, thus changing the online gambling market forever.
In the last few years, the spread of internet access has made it possible for operators to bring the action to mobile devices and we've witnessed a consistent, rapid growth of the mobile live casino and sports betting markets.
Considering the saturated online gambling market, mobile gaming is becoming that much more enticing to operators and players alike. If there was ever a time to enter the mobile gambling market, that time is now, as more and more people are accessing the internet using their smartphones and tablets and switching between mobile devices and PCs several times a day.
Why do we love spending time on our smartphones and tablets? Because they're so convenient to use, they're practical and available anytime, anywhere. We check our phones dozens of times a day, and we use them for more than simply communicating with others. Mobile devices have revolutionised our daily lives and have changed the way we relate to the outside world. They are now a central part of our lives, so it makes perfect sense that online gaming companies should focus on bringing all the fun from desktop to mobile and entice their players with engaging mobile offerings.
The shift towards mobile has motivated many operators to develop a mobile gaming offering that allows players to place sports bets wherever they may be, whether they're in the pub or at home watching a game, and play casino games while commuting or during a break at work.
We can now see many operators offering mobile casinos and mobile sportsbooks boasting personalised features that allow users to access platforms instantly and conveniently on their smartphones and tablets.
Mobile gaming sites may try to replicate gambling websites, however the user experience is different on mobile devices compared to desktops, as the two mediums come with distinctive features and capabilities.
There are several differences between app and web-based mobile casinos that are worth mentioning. Web-based mobile casinos are very similar to the desktop version of the website and do not require any software downloads or installs, while native apps are designed to be compatible with the specific mobile device used and are accessible via a tile or a menu link. Sports betting and casino apps keep players coming back for more by taking advantage of push notifications, thus enabling them to control the betting experience.
For operators, the most challenging aspect of mobile gaming is recreating the same environment and mood players enjoy on a desktop device without cluttering the screen. It's equally important to be able to preserve the main characteristics of the live casino environment and avoid the unnatural feel of a smaller screen with fewer options and optimisation features.
We can expect to see loads of competitive features and more marketing incentives brought to mobile, as more and more gambling operators will move into this medium in their ongoing quest to provide a smoother, more interactive experience to users and keep up with the latest trends.
Online gambling operators should take advantage of the golden opportunity hidden in the recent mobile connectivity explosion – 80 per cent of adults now own a smartphone and most people keep their smartphones turned on and nearby constantly, so the monetisation potential is higher than ever.
According to the Global Online Gambling & Betting Market 2014, mobile gambling is expected to grow at double-digit rates and to reach over 40 per cent of the total online gambling market by 2018, as the number of mobile gambling users increases by a hundred million. In 2015, 40 per cent of mobile users are expected to use mobile apps in order to place bets and, by 2018, the mobile gambling industry is expected to be worth $100bn.
Is mobile the future of online gambling? It sure looks that way and gambling operators should certainly accelerate their efforts to adapt to quickly moving mobile demand.
Ebbe Groes is the CEO and co-founder of EveryMatrix. He holds an MSc and PhD in economics and in the past worked at the University of Copenhagen and the Copenhagen Stock Exchange before founding Kapow Technologies in 1998 and BetBrain in 2001.