Illinois considers 24-hour casino gaming
Gaming regulators in the US state of Illinois are set to make a decision on whether casinos can stay open around the clock.
Currently, casinos shut but for very brief periods. For instance, Casino Queen in East St Louis opens its doors at 8am and closes at 6am. Tom Swoik, who represents a handful of Illinois' 10 riverboats, says the rule change could generate extra income for the casinos - and by extension the state - at a time when revenues are down.
"If people can play video gaming at truck stops 24 hours a day, why can't they do the same at casinos?" asked Swoik.
Anti-gambling activist Anita Bedell says it's a way for casinos to take advantage of sleep-deprived gamblers who aren't thinking clearly. "It's a dangerous thing and the casinos in Illinois do not need to go to 24-hour gambling. What they need to do is stop the 24-hour gambling at truck stops, because those are local people who are gambling all night," Bedell said.
Novomatic, Europe's largest integrated gaming group, recruited more than 1,700 new staff during the first half of the current fiscal year and was able to increase its revenue by 15 per cent to a new record high.
Political pressure is building on Scott Walker (pictured), governor of the US state of Wisconsin, to accept or reject the proposed $800m Menominee Indian casino in Kenosha.
The government in Vietnam is considering a two-tier system to allow locals to gamble.
Related articles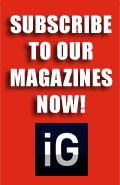 Our Publications
Our Partners