After a three-month lockdown, Singapore's Marina Bay Sands casino reopens on Wednesday of this week.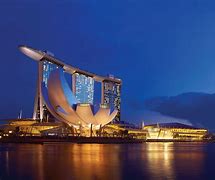 Not all of the location is being allowed to open, as the hotel, exhibition centre, theatre and other features of the resort will remain closed.
At the same time, the casino at the Resorts World Sentosa will reopen, but with reduced capacity, limited to Genting Rewards members and Annual Levy Holders.
In both instances there are strict protocols covering safety, including ventilation, face masks, limiting numbers at table games and safety shield at tables and between machines. Capacity is initially limited to 25 per cent.