William Hill's shareholders have rebelled over boardroom pay, with over 30 per cent rejecting a rise for chief executive Philip Bowcock.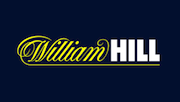 In the betting firm's AGM on Tuesday, almost a third of ballots were cast voting against the remuneration report that detailed a 9.1 per cent pay rise for Bowcock.
Last year, his total pay rose from £600,000 to £1.3m.
The move follows on from Institutional Shareholder Services advising investors to vote against the report.
Addressing the concerns in a statement, William Hill said: "The Board remains of the view that the processes followed and the decision taken in 2017 was appropriate and can be justified in the context of the key events and industry challenges of last year, many of which are ongoing.
"The Board remains firmly committed to maintaining an open dialogue with shareholders and advisory bodies on key remuneration decisions in 2018 and beyond. This includes the commitment already made to further engage prior to the grant of awards under the Performance Share Plan for the 2018 financial year."
William Hill is now on a public register of firms in which more than 20 per cent of shareholders have voted against a resolution.