Total bets and gross gaming revenue worldwide have increased "nearly threefold" quarter-on-quarter in Q1 2021, according to a corporate report by SoftSwiss.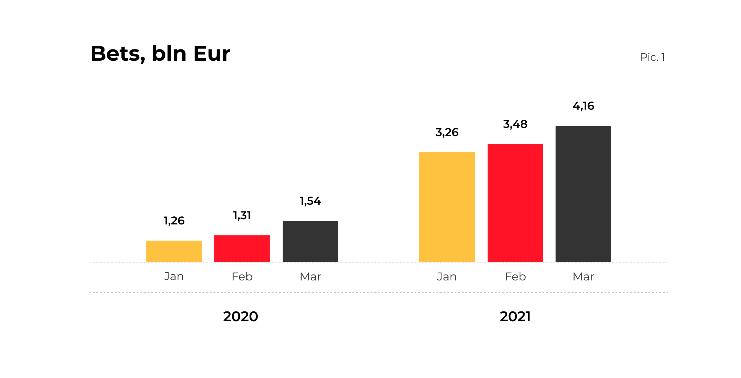 The SoftSwiss Game Aggregator Q1 2021 corporate report showed a 167 per cent rise in total bets from €4.1bn in Q1 2020 to €10.97bn in Q1 2021. The report shows a 165 per cent GGR rise, from €162.52m in Q1 2020 to €430.04m in Q1 2021.
In addition, the report found that the top currency remains the euro, although the volume of transactions using bitcoin has grown by over 1000 per cent.
Country-wise, over the past year, all regions have actively grown in volume of bets, albeit with less growth in the CIS region.
Statistically, the average age and gender of players has remained stable; 62 per cent are between the ages of 25 and 40, with 72 per cent being males.
Desktop use is declining in favour of smartphones, the report said, with the former increasing in prevalence by three per cent. Six out of the 10 most played titles were live games, with the rest being slots. The most popular live game is Lightning Roulette by Evolution.