B2B fantasy sports provider Scout Gaming has reported substantial revenue growth amid a complex year for the igaming industry due to the ramifications of the Covid-19 pandemic.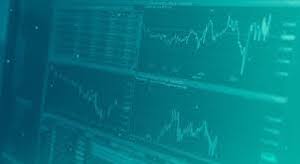 The company's revenues increased to SEK16.9m in Q4 corresponding to a growth of 69 per cent compared to same quarter last year.
Scout Gaming's operator trading index (which illustrates the underlying client activity) increased to 2436 from1035, a growth of 135 per cent.
Across the full year, the company's revenues increased to SEK46.9m with EBITDA increasing from SEK-42.8m to -39.2m.
CEO Andreas Ternstrom said: "We continue to undergo strong growth, revenues increased by 69 per cent to SEK16.9m during the fourth quarter and during the full year 2020, total revenue base amounted to SEK46.9m.
"During the full year, total revenue base thus grew by 84 per cent, despite a strong negative impact from Covid-19 at the end of the first and sizable parts of the second quarter - when the global sports calendar was halted.
"In a longer perspective, Covid-19 has resulted in a faster pace of digitalisation in general and for companies operating in the entertainment sector in particular, which has benefited Scout Gaming."